If you can think far enough ahead to 2017, when the presidential election is over and peace has returned to our great land, you can begin to anticipate the release of Justice League. The film is essentially DC Comics' answer to The Avengers— a superhero team free-for-all featuring everyone from Batman to Aquaman. And now, officially, one of these characters will be Jewish.
There have been multiple heroes to take on the mantle of the Flash, but this one is Barry Allen, the man with super-speed who still can't catch a break (seriously, he has an entire section of his Wikipedia page entitled "Tragedy"). Playing Allen is Ezra Miller, a Jewish actor with an eccentric persona and beautiful face who is perhaps best known for his roles in We Need to Talk About Kevin and The Perks of Being a Wallflower (congratulations on appearing in a shorter-titled film, Ezra).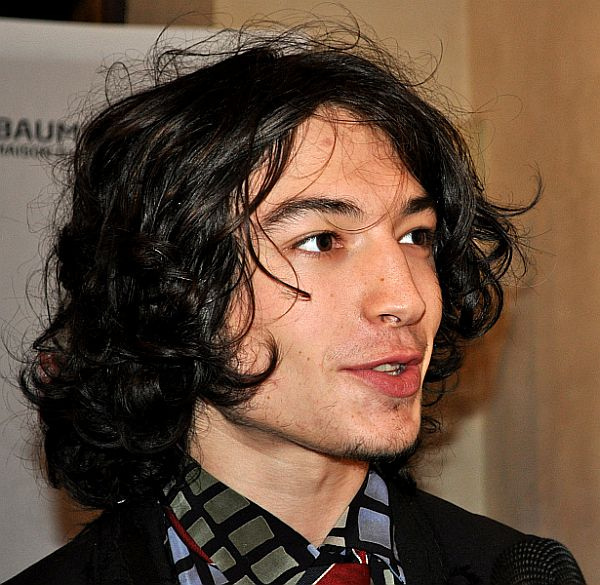 Multiple sources invited to visit the Justice League set report witnessing the scene in which we first meet Allen, imbued with a sense of humor who apparently describes himself as a "very attractive Jewish boy." (His skills, he claims, include web design and playing the viola.)
That's it. No Holocaust sob story. No forced references to Chanukah. Just a young man whose secret identity is not his Jewishness. It's unusual, and refreshing, and a step up from Marvel, though there is still the risk the line won't make the final cut of the film.
Please, producers, editors, whoever has this decision in their hands: Keep the reference.
An interesting note about this decision is that Barry Allen is not a traditionally Jewish superhero (there have been a few theories, but really weak tea). Rather than, say, accentuate Superman's Jewish metaphor, this franchise is simply adding a Jewish character to its universe, perhaps partially based on casting. Considering neither the director nor writer are Jewish, it's an interesting choice.
Honestly, this film has the odds stacked against it being good (mostly because of prior DC films/director Zack Snyder's track record), but at least the combination of diverse casting (including Jason Momoa and Ray Fisher) and multi-ethnic characters looks promising.
Also, Miller won't be the only Jewish actor in the film; Gal Gadot and Jesse Eisenberg will reprise their respective roles as Wonder Woman and Lex Luthor from Batman v Superman: Dawn of Justice (and Wonder Woman's solo feature film comes out only a couple of months before Justice League).
So here's to 2017, and, perhaps, Justice League. You're only a year away.
Image credit: Nick Step via Flickr