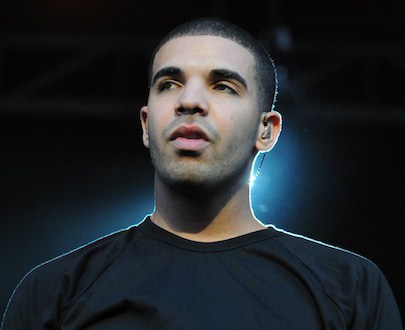 Teen shows come and go, but Degrassi will always be the best adolescent soap opera of all time (fight me). The Canadian drama premiered in its first incarnation in 1989, and exists today: its 500th episode is on the horizon. But the show's best run was in the early-mid 2000s, when it was called Degrassi: The Next Generation (fight me again).
If you didn't watch the show about everything from eating disorders to bullying to moving in with your significant other when you're both in high school and it's a terrible idea (REALLY, Sean and Ellie??), you're maybe familiar with it for another reason: Drake.
Everyone loves reminiscing about Drake's tenure on the show, beginning when he was fifteen (he played Jimmy, popular kid and basketball star who was totally dating Ashley at the beginning of the series until she tried ecstasy this one time and went goth as a result and he was too preppy for her so then he dated Hazel for a while who was hiding her Somali Muslim heritage due to post 9/11 racism but then they broke up and he got back together with Ashley and at some point he was also paralyzed by a school shooting and you get the idea).
But the Jewish rapper wasn't the show's only Member of the Tribe— by a long shot.
Canada is a little over 1% Jewish (less Jewish than the U.S., but way higher than an average country). And if you watched Degrassi, you might agree with that statistic. But behind the scenes, Jews are amply represented. Let's go through the half dozen from the show's heyday!
1. Drake: Yeah, he's super Jewish. We all know.
2. Jake Goldsbie played Toby, the token Jewish character. Toby is dorky in appearance and personality, and is So Jewish because he lost family in the Holocaust, and in one unfortunate moment, during a holiday pageant stood up and recited the English lyrics to "Chanukah Oh Chanukah" (because it's not like Judaism has any fun holiday music, right?). Goldsbie is also Jewish in real life.
3. Shane Kippel played Spinner, the popular slacker who in the early days of the show struggled with ADD and had shenanigans over the years that included becoming a born-again Christian. But Kippel is far from that: not only is he Jewish, but one of his three brothers lives in Israel.
4. Stacey Farber played Ellie, the punk girl with an Avril Lavigne-vibe (this is Canada, after all), and in one story arc struggled with self-harm. Once again, unlike her character, Farber is Jewish too.
5. Lauren Collins played Paige, the sassy blonde cheerleader (of non-Jewish Ukranian descent) whose best-known storyline is her survival of sexual assault and her subsequent attempts to bring her rapist to justice. Collins is, surprise, a Member of the Tribe!
6. Jake Epstein played the sweet and troubled Craig, to whom pretty much everything happened (to name but a few: impregnating a girl at school, having an abusive father who then died, having bipolar disorder). Epstein has always been very involved in Jewish communities (he was raised Conservative and even went to Jewish camp). His mother, Kathy Kacer is the daughter of Holocaust survivors who writes books about the Shoah.
These days, Epstein lives in New York and does theatre: for example, he starred on Broadway in Beautiful: The Carole King Musical originating the role of Gerry Goffin.
So we salute you, Jewish Degrassi kids. Thank you for bringing real issues to teens around the world at a breathtaking rate (your characters always did have rotten luck).  Jewishness onscreen was minimal, but you all brought your yiddishe neshamas!
Image Credit: Wikipedia