https://www.instagram.com/p/q4OHVriV_u/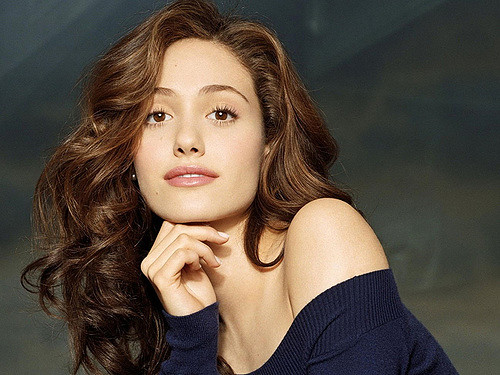 If you've heard about actor Emmy Rossum lately, it might not be for the nicest of reasons. She tweets a lot of anti-Trump sentiments. She's a famous Jewish woman on the Internet. You can imagine how that went down (or, ya know, read about it, but suffice to say Internet anti-Semites love their work).
But Rossum doesn't have time for that noise. In addition to starring on Shameless, she made her directorial debut at the helm of an episode of the series this year. And now she's in the news for a different reason— she's demanding higher pay for her role on the TV show.
Basically, she's been offered the same amount as co-star William H. Macy, who's been critically awarded for his Shameless performance, and is all around more famous than Rossum. Rossum, however, has been paid far less than Macy in the past, and does more on the show on an episode-by-episode basis. So now, she wants to be the highest-paid actor on the show, as its, ya know, star.
Plus, on top of all this she's been planning her wedding (to Mr. Robot creator Sam Esmail). They're pretty adorable; she may have taught him about Shavuot, and he shares disgustingly cute photos on Instagram (Exhibit A):
So we salute you, Emmy Rossum! May you acquire the acting contract you seek. And may your Carolina Herrera wedding dress look amazing (we'd wager that it will). And may racist Twitter trolls leave you the hell alone. And may you continue to introduce your fiancé to lesser-known Jewish holidays. Amen.
Image via Flickr.