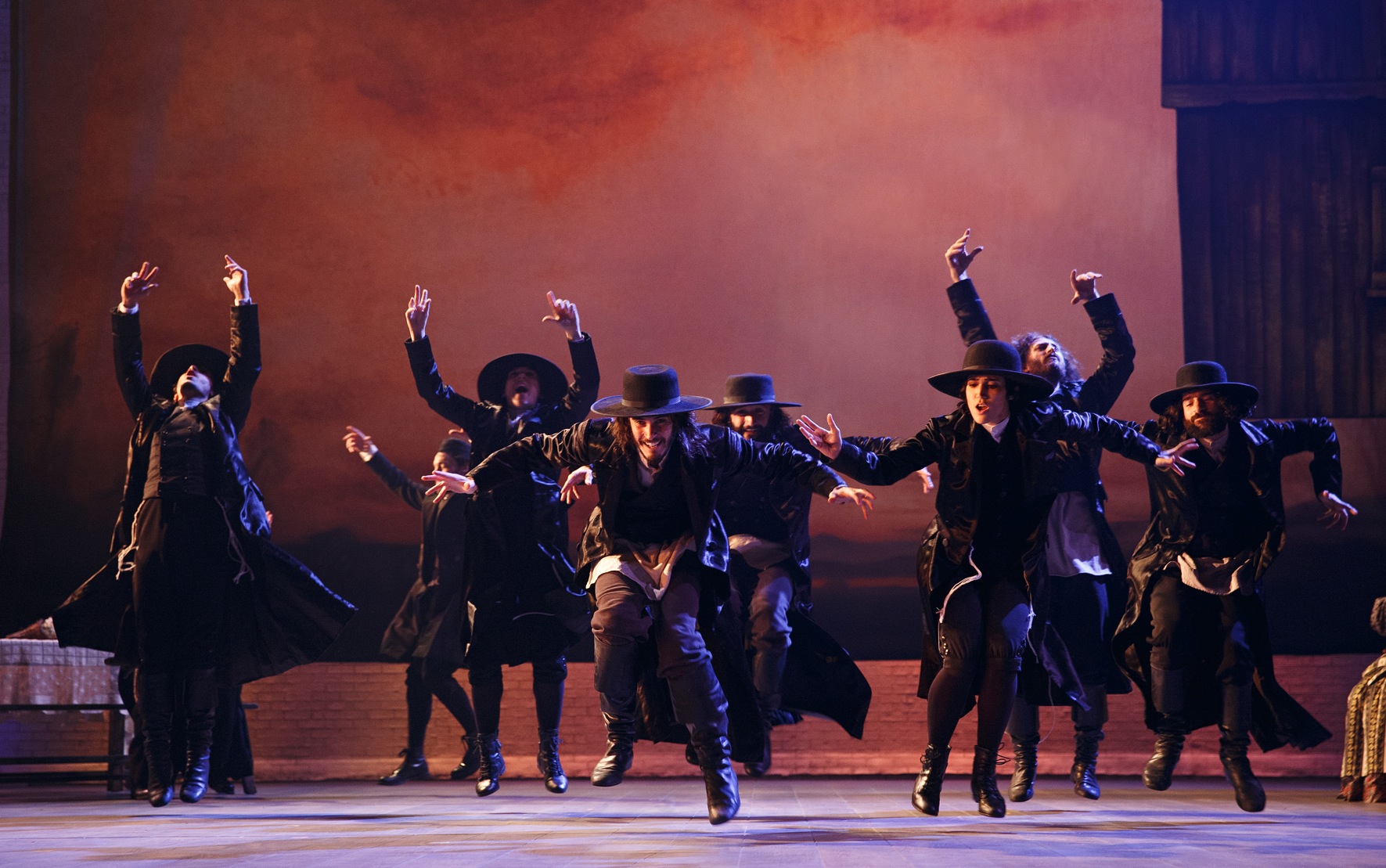 Only 50 days until July 4th, when Fiddler on the Roof premieres (in Yiddish) off-Broadway. And now, we know who will be in it.
If you've heard of anyone in the cast, it's Jackie Hoffman, the Emmy-nominated comedian (for Feud) whose Broadway credits have included scene-stealing in everything from Hairspray to Xanadu to Charlie and the Chocolate Factory. She is also extremely, very, super Jewish. She has performed musical parodies of pretty much every Jewish holiday you can think of— including Shavuot. Hoffman will be playing Yenta the matchmaker, because of course she will.
Your Tevya is Steven Skybell, who has been on Broadway several times, including in the last revival of Fiddler (he was a replacement Lazar Wolf). He grew up Jewish in Lubbock Texas, which would make shtetl-dwellers' heads spin.
Jill Abramovitz will play Golda, and, yes, her Broadway credits too include the last run of Fiddler (she replaced Grandma Tzeitel, and understudied both Golda and Yenta). She's also a songwriter, including contributing lyrics for Broadway intermarriage musical It Shoulda Been You.
Neither of the leads are big names, so it's exciting to see what could be the big breaks of actors who have been in the business for some time.
The supporting cast is:
Kirk Geritano as Avram, Samantha Hahn as Bielke, Cameron Johnson as Fyedka, Daniel Kahn as Perchik, Ben Liebert as Motel, Stephanie Lynne Mason as Hodel, Rosie Jo Neddy as Chava, Raquel Nobile as Shprintze, Bruce Sabath as Lazar Wolf, Jodi Snyder as Fruma-Sarah, Lauren Jeanne Thomas as The Fiddler, Bobby Underwood as the Constable, Michael Yashinsky as Mordcha, Rachel Zatcoff as Tzeitel.
Also in the production is: Jennifer Babiak, Joanne Borts, Josh Dunn, Michael Einav, Evan Mayer, Nick Raynor, Kayleen Seidl, Adam Shapiro, and James Monroe Stevko.
Of course, the director is the legendary Joel Grey. Some of the cast members have experiences performing in Yiddish, but for some, it'll be like a mamaloshen boot camp.
See you in July!
Photo by Joan Marcus