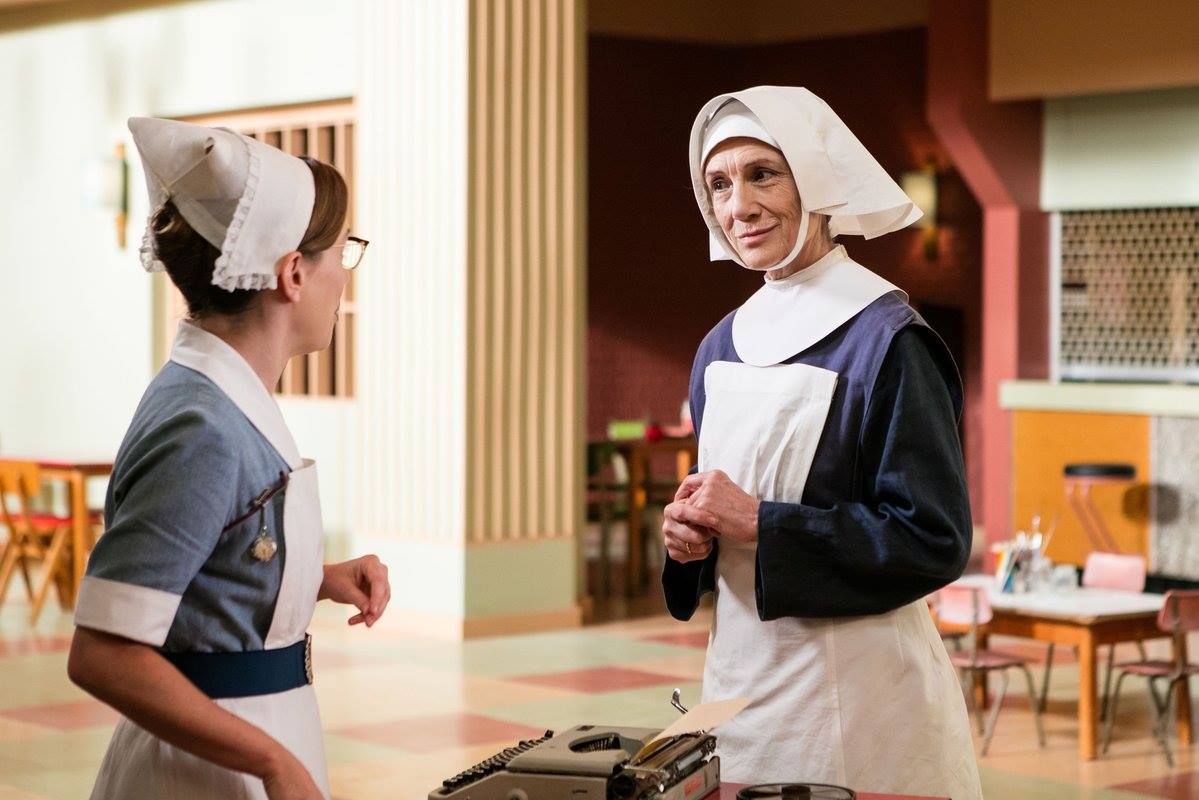 The past few years have produced a relative explosion of media about Jewish women. Most notably, shows like Broad City and Crazy Ex-Girlfriend feature Jewish protagonists who use Yiddishisms and reference their Jewish mothers. Particular highlights include the episode of Broad City where Abby and Ilana (almost) go on a thinly-veiled Birthright trip to Israel, and Patti LuPone as a rabbi exhorting Rachel Bloom's character on Crazy Ex-Girlfriend to "remember that we suffered."
These shows showcase the Jewish cultural experience, but rarely if ever discuss religiosity. As a traditionally observant Jewish woman, I love to see Jewish women in media. But while the Jewish experiences depicted on TV often resonate (Rebecca Bunch, in one episode of Crazy Ex-Girlfriend, hangs three different "Happy Hannukah" banners, each with a different spelling), the complexities of being a religious woman moving through the world are not a part of these shows. I've found that experience represented on TV not by Jewish characters, but by nuns.
Call the Midwife, a BBC show that just finished airing its seventh season in the US on PBS, depicts the lives of Anglican nun-midwives and other nurse-midwives living in the East End of London in the 1950s and 60s. The show is both delightful and poignant, political and sometimes silly. Call the Midwife is remarkable for many reasons, including in the age diversity of its cast; recurring characters range from their early teens to their eighties, not to mention—of course—the babies.
The nuns whose convent, Nonnatus House, is at the center of the show, are remarkably nuanced characters. They are deeply devout; God is often discussed, and many episodes punctuated with the sound of their voices singing together in prayer. However, in their work in the economically disadvantaged neighborhood of Poplar, they serve people whose religious beliefs and lives are radically different from their own. The nuns' work is characterized by compassion and understanding, as they help women both give birth and recover from illegal abortions, navigate both challenging family relationships and the absence of family. All the while, their religion informs their work, as they discuss their duty and pray for their patients. In the sixth season, Sister Julienne, the Sister-in-Charge of Nonnatus House, grapples with whether or not to prescribe the newly-available birth control pill.
This nuanced depiction of women who are deeply committed to their religion, but who have their own needs and hopes, is a rare treat on television. To see a nun realize that she has fallen in love, and leave the convent, and then to watch a nurse realize she is called to be a nun herself, all while in a supportive community of women, is deeply moving. In some ways, these nuns' lives are more relatable to me than the lives of the secular Jewish women depicted on TV.
Religious commitment is an underrepresented experience in the media. The day-to-day interaction of prayer and work, reading texts and building community is so fundamental to so many people and yet so rarely captured. The quiet beauty of these experiences is part of what Call the Midwife does so well.
Call the Midwife, though it largely focuses on the religious life of the Christian nuns and nurses, does sometimes portray Judaism; the first episode of this season featured an accurate and moving Jewish funeral. However, the show's uniqueness makes me wonder: why is Judaism always a culture in the entertainment media and never a religion? Why do nuns get air time, but rarely women of other traditions?
Judaism remains more a punchline or a gag than a meaningful way of life on shows like Crazy Ex-Girlfriend. Religion is the subject of flippant comments, like when Rebecca tells her childhood rabbi that no, she hasn't found a shul in California yet because she doesn't believe in God. Why can Christianity be a meaningful part of women's lives, while religious Judaism is something to move past? The answer, of course, is Christian hegemony.
Religion has an odd place in Western culture; though religious imagery remains commonplace in our society, practice and belief are increasingly little-discussed and seen as outside of the mainstream. A depiction of religiosity, then, must be normative in other ways. To showcase the unconventional life of religious devotion, the other elements of the narrative must be more standard. Christianity is the default religion, and so while the lives of religious women are an unusual story for television to tell, which religion that is is not the strange part.
I look forward to the day when I can see religious Jewish women portrayed with the kindness and generosity of the nuns of Nonnatus House. Perhaps Disobedience will be the beginning of a moment where Jewish women's religiosity is seen as a compelling and exciting part of character development, where the media's religious women can be not only nuns but practicing Jews. In the meantime, I will live my own exciting and compelling life among religious women.
Image via Facebook