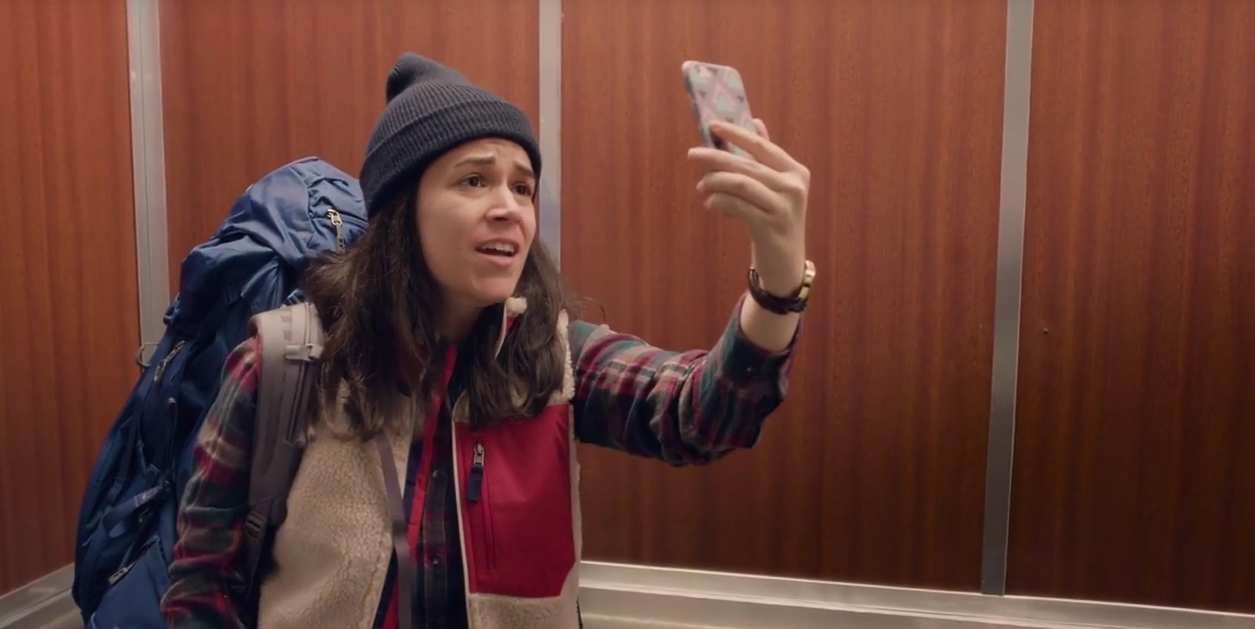 If you're mad both about the new president and that you have to wait until the summer for the fourth season of Broad City, then welcome to the right website for you. Also, there's a new video that addresses both of your concerns.
Abbi Jacobson and Ilana Glazer have released a video of how their characters are dealing with today's Inauguration, and they say everything we're feeling.
The setup is that Abbi's stuck in an elevator, because instead of preparing for the Apocalypse, she went to her pre-paid laser hair removal appointment (though she still has a hiking backpack), while Ilana, with an outfit that says, "Resist in both style and comfort," Skypes her bestie with both words of comfort and panic. Oh, and hey! Law & Order SVU is filming outside Ilana's building! As the two count down to Tr*mp taking power, they consider our future.
"It is about to get I Am Legend up in here," declaims Ilana. Abbi carries a butterfly knife. They recall what they learned in krav maga class together.
This video is somewhat uncensored; the two spew profanities, but the only word bleeped out is "Trump." You'll get the idea.
You can watch the video below, and if you don't feel better, it certainly won't make you feel worse:
Image via YouTube