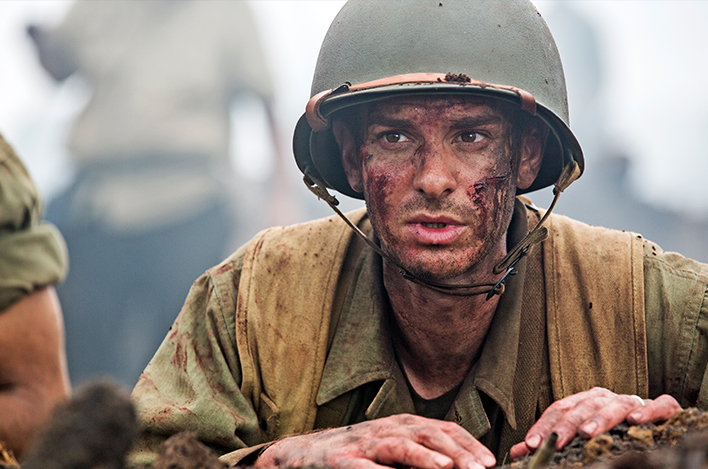 You can add Andrew Garfield to the list of Jews who are totally cool with Mel Gibson. Not only is he starring in Gibson's new film Hacksaw Ridge, but he told Jimmy Kimmel that he had no issues with the director who has a history of anti-Semitism.
Kimmel got right to it:
"Were you worried about working with him?" He asked. "You're Jewish, right?"
"I am, yeah. I'm proud," replied Garfield, cementing several Jewish teenage girls' decision to stick pictures of him on their bedroom walls.
Garfield insisted that he was nothing but excited to work with Gibson, explaining that he's glad he was able to get to know him "without all the noise and the nonsense getting in the way."
Hacksaw Ridge is a biopic about a conscientious objector in World War II who served in the Battle of Okinawa anyway, without a weapon, rescuing fellow soldiers. It's really Christian, both explicitly with its Seventh Day Adventist hero, but also its themes of pacifism and redemption. Apparently, the Christian message laid on thick, though the film has garnered mostly positive reviews. We here at Jewcy reserve our judgment having not seen it, but let our skepticism be noted.
You can watch Garfield talk to Kimmel about Gibson (and then go on to make general small talk) below:
Image: Andrew Garfield in Hacksaw Ridge. Via IM GLOBAL.