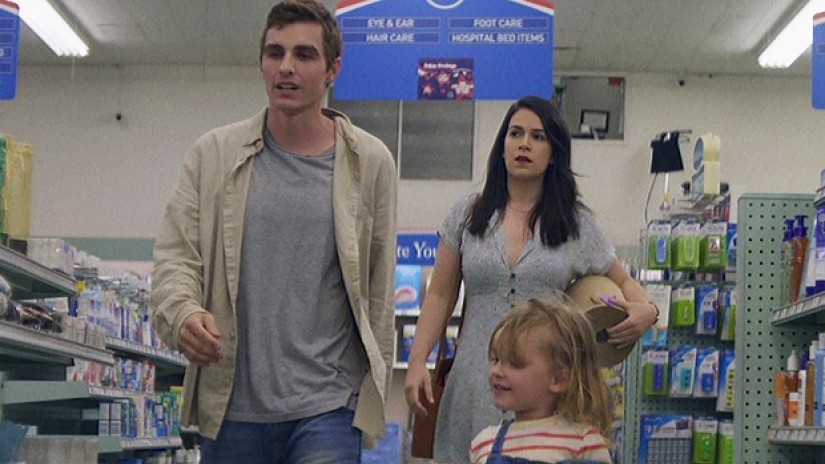 You've obviously always wanted to see Abbi Jacobson and Dave Franco onscreen together (nope, The Lego Ninjago Movie doesn't count). Now, you'll get your chance, but it isn't what you expect. The two actors most known for comedy co-star in the direct-to-Netflix drama, 6 Balloons. The film is about a woman (Jacobson) trying to help her brother (Franco), after he has a relapse of his heroin addiction (the 6 balloons probably don't refer to a kindergartener's birthday party).
The film is rather bleak, and raw— there's mundane but crucial matters of insurance, for example, and Franco's character has a young daughter whom Jacobson has to care for as her brother shoots up. The story is based in part on the experiences of one of its producers, Samantha Housman, who too had a brother— a lawyer, professionally— addicted to heroin. Apparently, the rather short film— less than eighty minutes— is not tied up in a neat bow of recovery, instead focussing on one awful night.
While for Franco this is a not-unheard-of progression from comedy to drama, for Jacobson, this is another surprising development in a hugely diverse career— from podcasting to cartooning, she seems to be good at anything she tries.
The movie, directed by Marja-Lewis Ryan, just had its debut at SXSW, and early buzz is very positive, particularly for Jacobson and Franco's performances.
The film drops onto Netflix April 6th, and in the meantime, check out the trailer below:
Image from 6 Balloons